Hey gang! Just popping in to give a big "Yippie!" to those who participated in my October Totally Tuesday Link Party!

You all rock!

There was so many fun things you all shared, I just love them all!
So, without further ado, here are some of my favorites from the October Totally Tuesday link party. I couldn't choose only a few, so I decided to break my favorites into a few categories, instead of just showing each project (so scroll down for the 3 categories of favorites!). Enjoy!
DIY:
Tasty Treats:
Home Decor
Thanks for sharing everyone! Those that I featured above (or in a previous Totally Tuesday Link Party) can post the button below on your websites if you would like, to show your project was picked to be feature from the Totally Tuesday Party!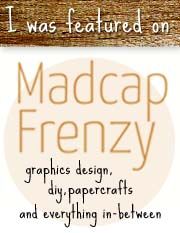 You can view all the awesome projects linked up at the October Totally Tuesday Link Party here -->
October Totally Tuesday Link Party!
Again, I want to thank everyone who participated and I look forward to seeing what everyone comes up with this month!
Stay tuned and be prepared to link up your November projects in the NovemberTotally Tuesday Link Party, the last Tuesday of the month- November 26th!
Have a wonderful week everyone!
-M