Hello, and welcome to another weekly feature I hope to make a habit of.
Since today is my birthday, I have decided to host my first ever link party! Yay!
Down the line, Totally Tuesdays might become something else other than a weekly link party, as I haven't figured out what I want it to be all about at the moment. But for now, its is all about the linking up!
Your links are my birthday present!
I have found that link parties are my favorite way to see what everyone else is doing these days, as well as being the number one driver of traffic to my posts (besides google and pinterest).
So, if you have a post you'd like to link up, have a go! I'd like to feature some of my favorite linked items the next week, so please link away!
Here are some ground rules for the Totally Tuesday link party:
Follow the Host- that's me! (see the social media buttons in the right corner of the blog).
Link up your own projects- no giveaways or advertisements please. (you can link as many projects as you'd like, but don't link up the same projects you linked up before (this will be the case next week)). I'd prefer the project be within the past 2 weeks or so, if possible.
Please comment on at least a few of the people who've linked up below! We all love to hear what you have to say. I'd love for ya'll to also drop me a comment on my blog here too! I'd love to get to know my fellow bloggers and followers. Even if you don't link something up, I'd love to hear from ya'll!
Please add my link button to either your post, sidebar, link party page, somewhere. Please, if it isn't anywhere on your blog, I don't have the heart to feature you, as this link party helps me out too!
You can get my link button from below or from the sidebar to the right: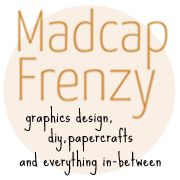 I'll start us off with one of my links, but don't worry, I won't feature my own post haha.
Thanks all and have a great day! I'll be off having my birthday meal at my favorite Italian restaurant with friends and family. Yay! Happy birthday to me!
Happy day!
-M


So now onto the first ever Totally Tuesday Link Party!